Regular price
₹ 350.00
Sale price
₹ 250.00
Unit price
per
Sold out
FREE SHIPPING ON ORDERS ABOVE ₹ 199.00.
Our Neem Wooden Comb is made of pure Neem wood. Neem is a medicinal plant that has antibacterial and antiseptic properties, apart from its endless other health benefits.
REDUCES HAIR FALL:

 

Our pure neem wooden comb causes no friction and glides smoothly through the hair without irritating the follicles. It distributes the natural oils from the scalp across every hair strand, moisturizing the hair and preventing hair fall.
PROMOTES HAIR GROWTH:

 

This comb improves blood circulation, which results in increased hair growth and thicker hair.
FIGHTS FUNGAL INFECTIONS:

 

The antiseptic properties of the neem wood, keeps your scalp protected from fungal infections as well as dandruff.
MAINTAINS SMOOTH & FRIZZ-FREE HAIR:

 

Detangling is smoother as the comb glides effortlessly through the hair, preventing hair breakage and split-ends.
ECO-FRIENDLY:

 

Plastic combs not only make detangling tough but are also bad for our environment. Our eco-friendly neem wooden comb is great for both you and the environment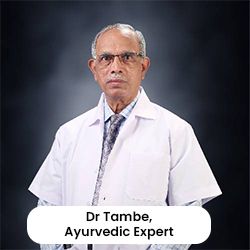 Get 4 items at just
₹ 999.00
+
FREE Personalised Supplement
Get
2X benefits

with a

FREE Personalised Hair Supplement
Get 4 items at just
₹ 999.00
+
FREE Personalised Supplement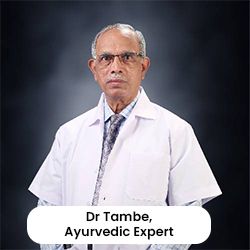 Get
2X benefits

with a

FREE Personalised Hair Supplement
View full details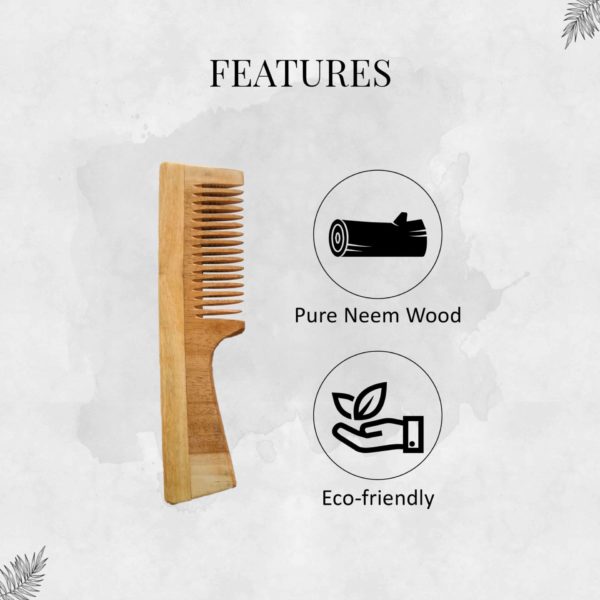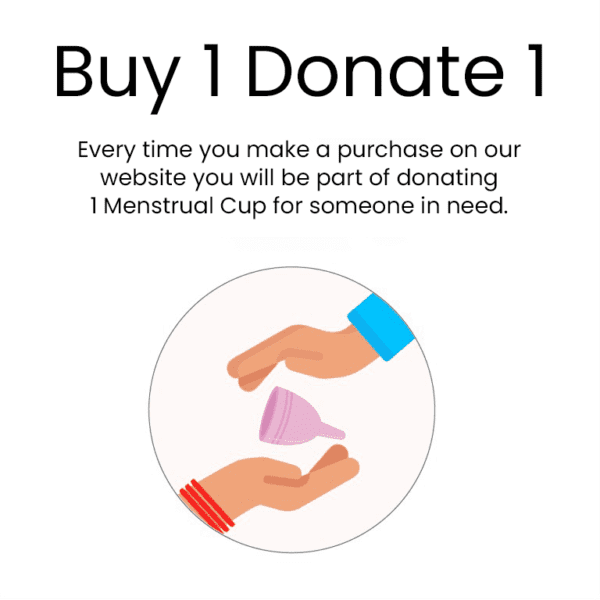 Benefits of Neem Wooden Comb
FAQ
Why should I use this product?
Neem Wooden Comb, not only improves blood circulation in the scalp, which promotes hair growth but it also helps reduce hair fall, dandruff, and hair breakage. It overall contributes to your complete hair health, rather than targeting a specific hair problem.
How does the comb help tackle hair problems like hair fall, dandruff?
Neem is a medicinal plant, known for its antibacterial properties. Since this product is made of 100% pure neem tree wood, it soothes the scalp and keeps hair problems at bay. Unlike plastic combs, our Neem Wooden Comb won't cause friction, ultimately reducing hair breakage as well.
How to clean the comb and how often should I clean it?
Soak the comb for about 3-4 minutes in warm water with a drop of mild shampoo or soap. Once soaked, gently wipe it away with a piece of cloth. You can also use a new/old toothbrush and lightly brush and clean it. We suggest you clean it at least once a week.
Is the comb non-static? 
Since this comb is made of 100% pure Neem Tree Wood, it is non-static and glides through your hair smoothly, without troubling your hair strands or causing hair breakage.
Can we use this comb on wet hair?
Ideally, it's not recommended to use any type of comb on wet hair as hair is very delicate when wet. It is better to wait for it to dry completely or at least partially. But, in case you can't wait till it dries, you can use this comb. It won't have a bad impact on your hair, as compared to plastic combs which generally cause a lot of harm. 
Who can use this product?
Everyone can use this product. 
Is it suited for all genders? 
Yes, this product is suited for both men and women.
c
What is buy 1 Donate 1
Every time a person makes a purchase of any product on Tru Hair & Skin website they will be part of donating 1 Menstrual Cup for someone in need. Let's make menstrual hygiene accessible for every woman in India.
Choosing a selection results in a full page refresh.
Opens in a new window.